Still and Motion Modular KIT
The dynamic professional camera work now can be done even with no previous shooting experience.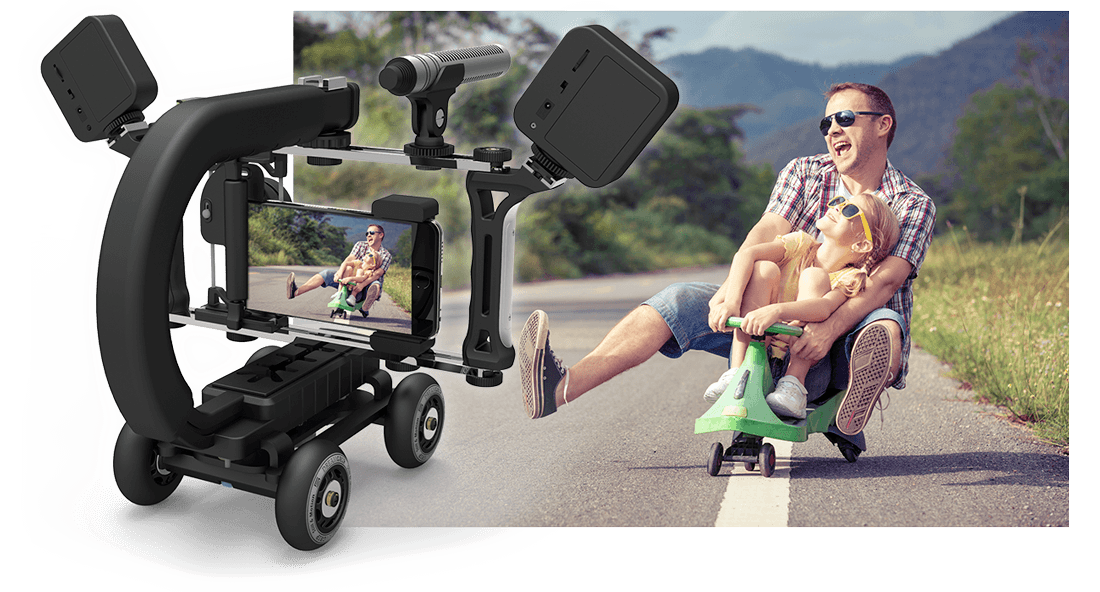 All You Need To Build a Custom Gear.
The KIT features handheld Pan Stabilizer, 4 wheels Dolly, manual telescopic remote control, a number of smart connectors, universal smartphone Clamp holder, and 3D bubble level for easy visual control over the actual camera position.
You can use all or several elements to create the custom camera support gear you need for the particular shot.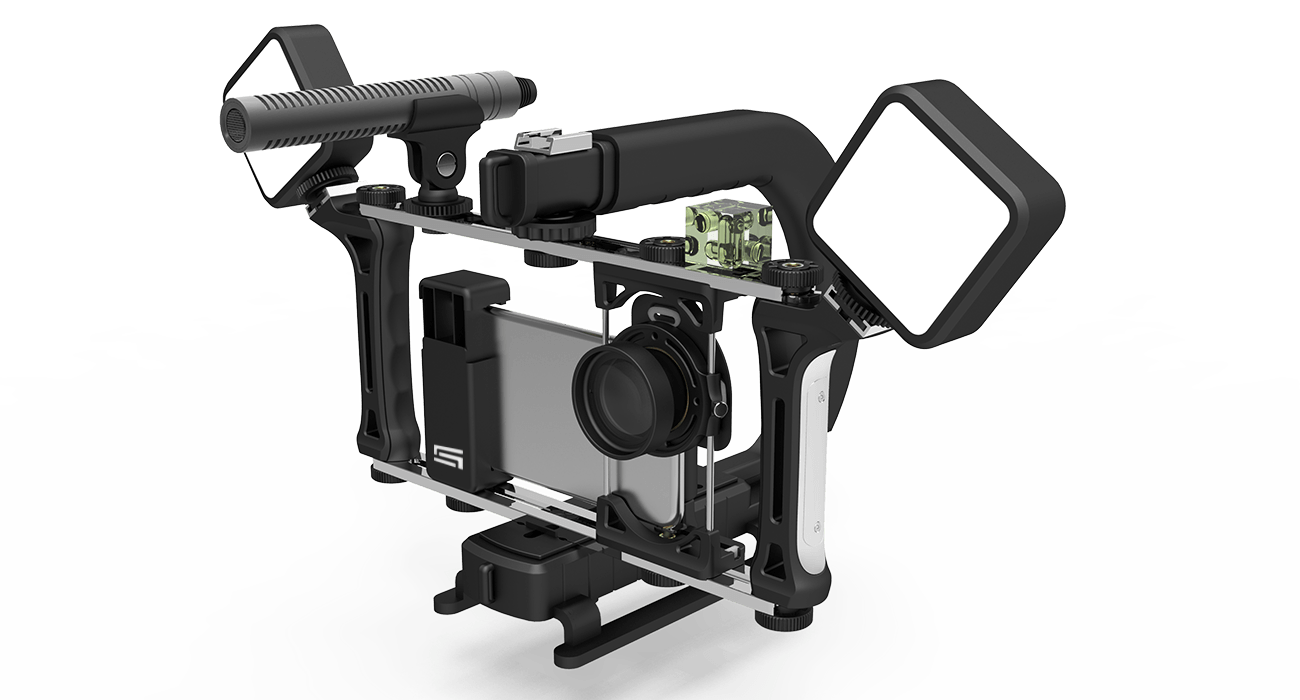 Pan Stabilizer and "C-Shaped Grip" setup.
This basic but useful construction helps you to film from the ground level straight and up ("worm eye" angle), move camera left or right with just one hand (pan), elevate the camera over the eye level, and film steady shots even if walk with the camera (tracking, following).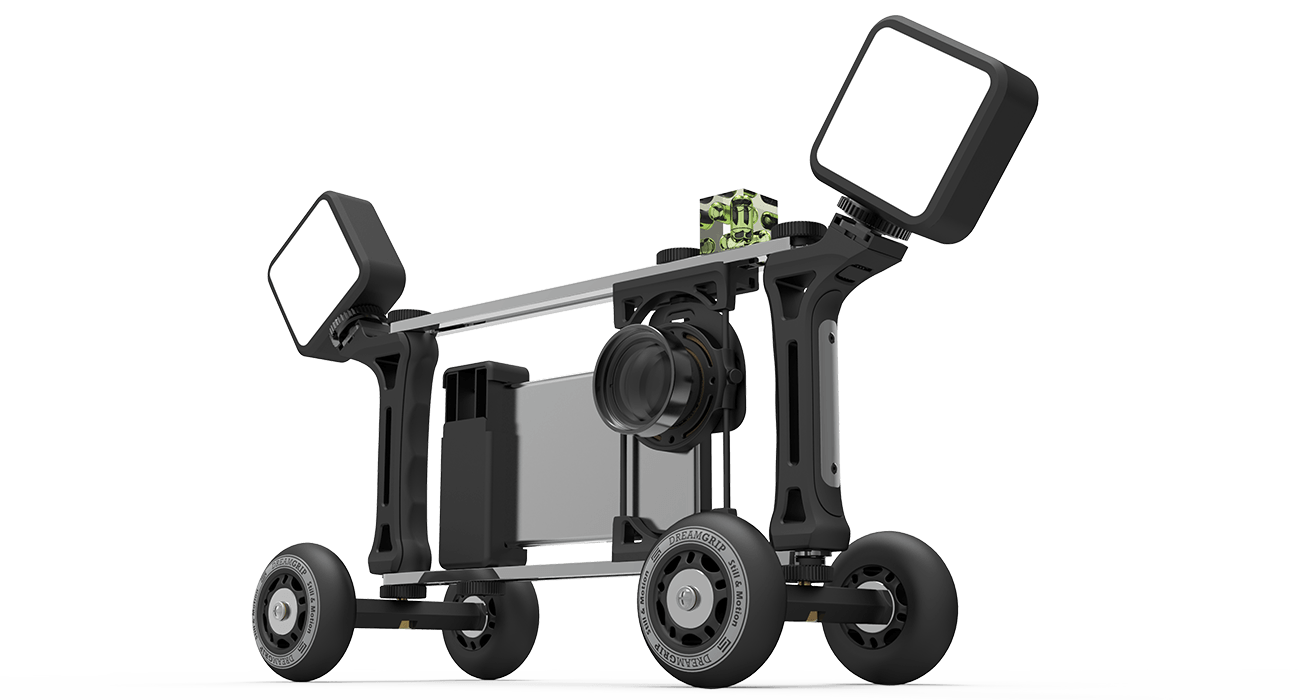 Rig on Wheels – "Roller" setup.
This lightweight construction will allow you to move the camera to both sides slowly and steady as well as moving along a circle following chosen axis angles. Connect the telescopic remote control to any free bolt on the Rig to regulate the moving speed.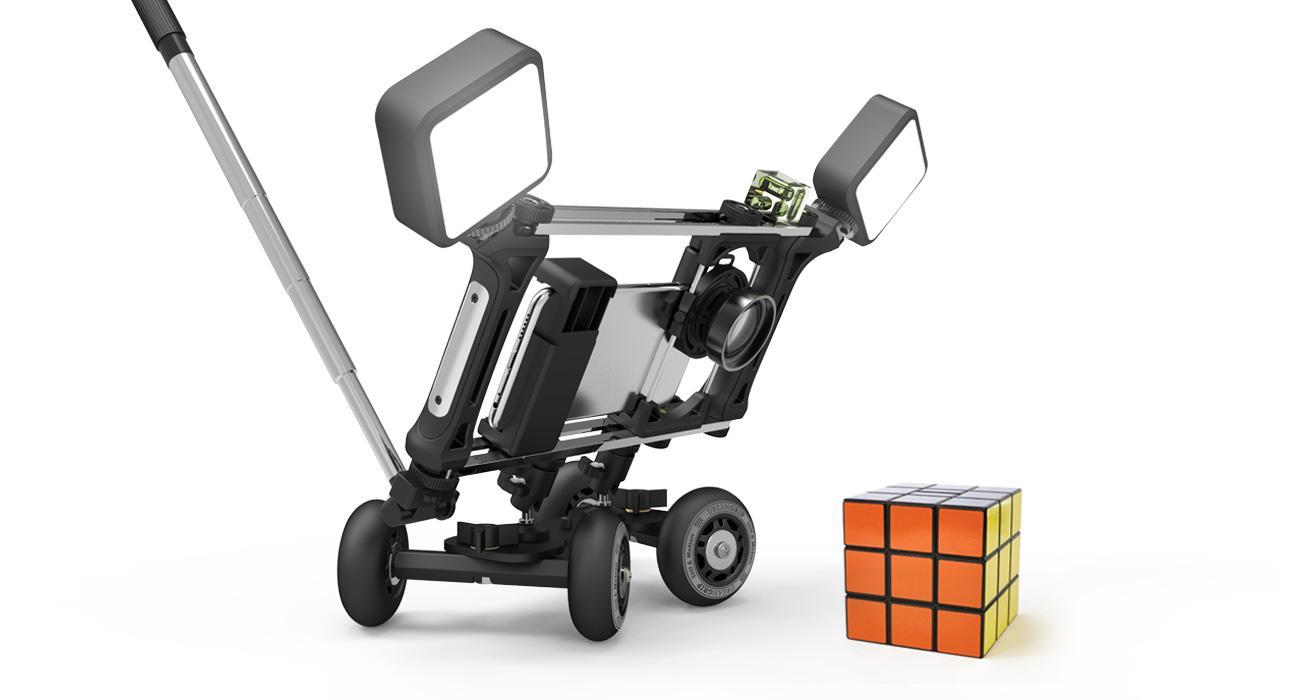 Dolly with Evolution Rig – "Skater" setup.
By adjusting the wheel axis angle you may control the moving radius to capture a still object from around. You have the control over the tilt almost 180 degree wide that delivers you both low-angle ("worm eye") for bigger objects, and high-angle view over smaller objects.
To elevate the camera higher you can use the remote control connected handle side to the Dolly with the standard connection bolt of 1/4". Pull out telescopic tubes to regulate the height of your camera over the shooting object.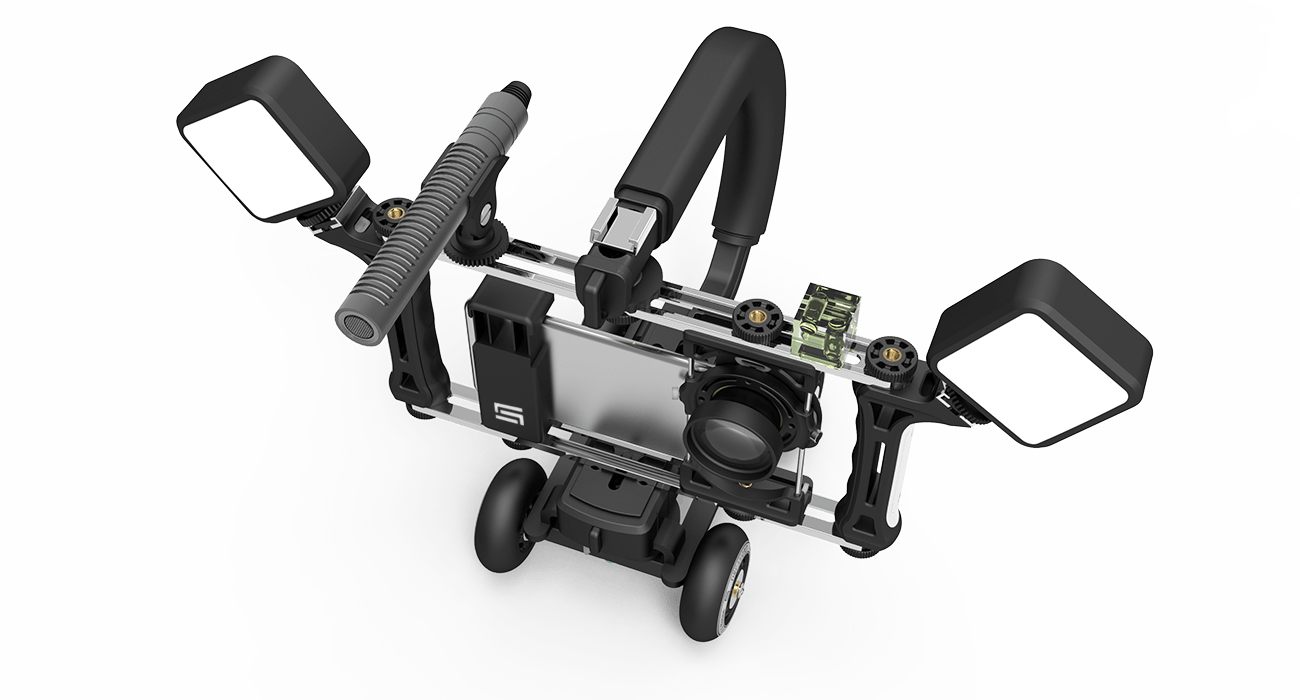 Stabilizer on Dolly – "Scorpio" setup.
Enables easy optical zooming effect with any smartphone or camera that appears professional on the screen. Approaching and moving away from an object in frame will be smooth and easy to shoot.
With Still & Motion from DREAMGRIP even starting with the next to zero filming background you will experience a swift progress and will be able to deliver some brilliant visual content in a few minutes of practicing.