Creator's Sunday: Shooting with a smartphone. Why, When, and Where?
And here we go starting with the very beginning of our topic to find out what are the pros and contras of using your smartphone camera instead of camcorder or DSLR for shooting video content. Well, to be honest, the most of advantages of using a smartphone are connected to the low budget production and cost saving logic.
First, you have your smartphone already and you could not buy a better camera for a bargain. Indeed the system resources of your phone, both hardware and software, will deliver you high-quality images and help you to smooth out the most of possible mistakes that might take place during the shooting. Digital image stabilization along gives you a huge advantage to start with, and the great choice of simple colour schemes is the second in the row. It is also important that you have a brilliant touch screen interface no other camera has. And the list of other useful smartphone functions is as long as your hand.
Second, you only can leverage the advantage of a professional camera if you have enough experience as professional operator, and yet you are well armed with a bunch of extensions like powerful lights and sophisticated optics. Otherwise, the image quality from PRO camcorder may be not even the same but much worse in comparison with the smartphone.
Third, the further editing of the footage you capture will be much easier and faster because you can control the dynamics of colours and the lightning in real time with your display. And the great news is – it is the same display your video will be played on if to be distributed on the Internet.  Thus the perception of the video will be the same as you see it on the phone and you likely will have no need for further colour correction while editing it. It means you do not need to buy such powerful programs like Adobe Premier or Final Cut. Instead, you can choose a cheaper or even free application and process all the editing right on your phone.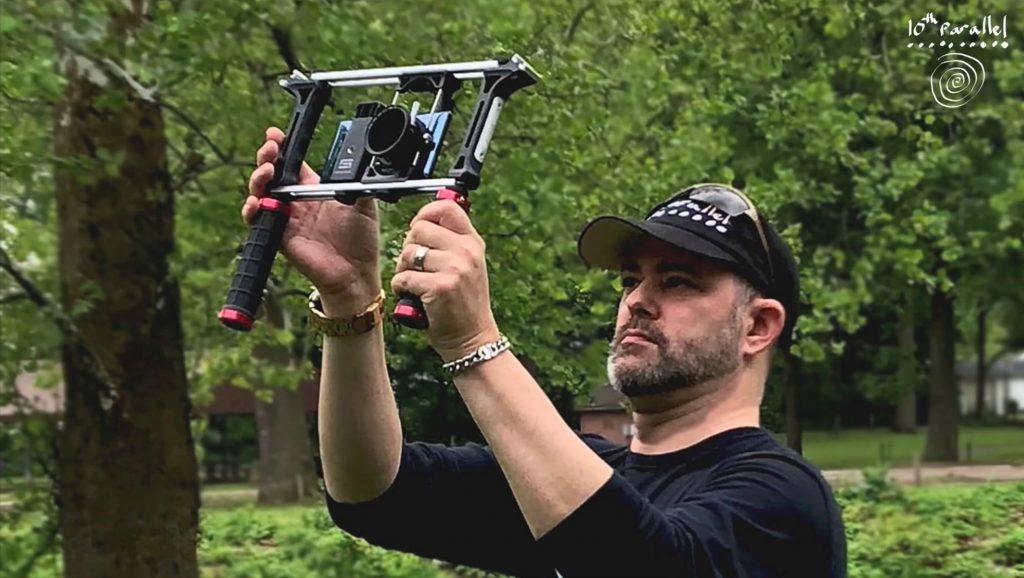 Fourth, the phone is compact and lightweight. That is why all the accessories, which you will need to facilitate some creative camera angles and cinematic look of your video, like grips, supports, optics, stabilizers, lightening, batteries – literally everything can be smaller, lighter, and thus cheaper and easy to use and carry.
Finally, you will spend much less time to set up your camera and get it ready for each particular shot. If you are going to capture different scenes in a number of locations or in different decorations the saved time will save you the money, which you have to spend on studio rental, talents, actors, and of course your crew time as well. Thus, the whole production period will be considerably shorter and cheaper.
Well, this is not a full list of reasons for using your iPhone or Samsung instead of Canon or Blackmagic. There are some more cases, but at any rate, they are related more or less to the budget. And it is not only important just if you have an idea of the epic movie but suddenly is short of money. It is much more critical for business purpose video production. The video content is vital for communication with your customers and sell-outs nowadays. Indeed, the importance of having high-quality video at your disposal is hard to overvalue. But if you have dozens or hundreds of product to tell your customers about – it is a matter of a considerable budget to spend or save. With smartphone cameras, you can have your indoor studio and corporate production simply by getting a few creative persons of your team educated and well equipped for the shooting. They just need to study a few basics and will be able to deliver high-quality content even with zero previous filming experience. And the company cost of each production will be times lower rather than professional video makers will charge you for it.
Although it is another topic so I will get back to it later. And for the next Sunday, I will share with you my views on the main bottlenecks you should be aware of if planning to use your smartphone for video production.
Stay tuned and have a great week ahead!